Do you believe that natural ingredients are better for your skin than artificial ingredients? When it comes to skincare, most of us prefer natural ingredients over chemical products. And it is also justified.
Consumers are well aware of the harmful effects of chemicals, and many prefer for all-natural products. This article will teach you everything you need to know about natural ingredients that have been scientifically proven to benefit your skin. Discover the top ten natural ingredients used in skincare products.
How To Find Real Natural Ingredients?

When choosing a skincare product, look for ingredients that have no negative effects on your skin. You seek an all-natural product that is ideal for your skin type. This search for a natural product would lead to a review of the natural ingredients list.
The natural compound can be applied topically or consumed orally with food. While over-the-counter products are available, homemade solutions are also available. These homemade methods can help you in utilizing the advantages of natural elements. Aloe vera, tea tree oil, bentonite clay, argan oil, and other natural skin care products are popular.
What Are the Skin-Safe Natural Ingredients?
Aloe vera

The aloe vera plant has many healing properties and has been shown to be effective in treating a variety of skin conditions. Its benefits naturally make it the most popular topical gel among people.
How Does It Benefit?
Aloe vera is extremely beneficial in the treatment of cuts, wounds, and burns. The gel provides soothing relief from stinging caused by wounds or burns.
It acts as a natural skin healer.
Applying aloe vera gel helps to prevent scar formation and fights bacterial infections.
It has the potential to treat severe skin conditions such as eczema, psoriasis, and cold sores.
Aloe vera's functions include reducing dark circles, protecting against sunburn, and acting as an anti-aging agent.
Bentonite Clay

Bentonite clay is a natural clay known for its absorption properties. It has been used in medical science and skincare for centuries.
How Does It Benefit?
Bentonite absorbs all toxins from your skin, resulting in clean and healthy skin.
It also cleans your skin of excess oil, bacteria, and dirt.
Because it absorbs excess sebum oil, your skin's oil balance improves, resulting in less acne.
It has also been shown to be effective against poison ivy rashes. According to a 1995 study, bentonite is effective in treating poison ivy allergies.
It can also be used on your baby to help reduce diaper rashes. According to studies, bentonite clay relieves diaper rashes within a few hours.
Hyaluronic acid

Hyaluronic acid is a humectant that occurs naturally in the human body. It helps in locking moisture into your skin and keeping it hydrated at all times. Potatoes, soy-based foods, red wine, avocado, almonds, green vegetables, and other natural sources of hyaluronic acid
How Does It Benefit?
Topical hyaluronic acid treatment improves the condition of dry skin while also tackling anti-aging signs such as fine lines, wrinkles, and age spots.
It also contains antioxidants, which are beneficial to your skin.
Hyaluronic acid has anti-inflammatory and healing properties that help in the healing of wounds.
With age, the body begins to lose hyaluronic acid, resulting in wrinkles and fine lines. Then, either topically or through your regular diet, you must replenish hyaluronic acid.
Lauric acid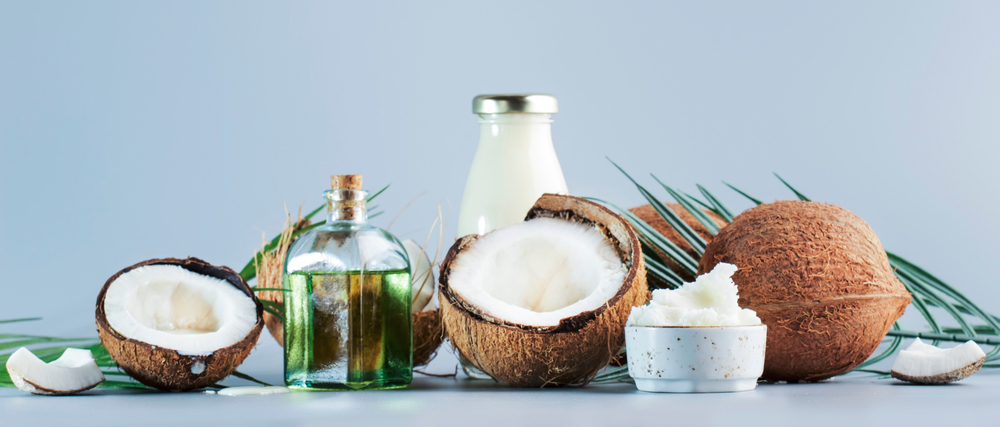 Lauric acid is one of the most commonly used natural ingredients. It is a saturated fat found primarily in coconut oil. You must be aware of the widespread use of coconut oil in skin and hair care products around the world. Lauric acid is also found in milk and palm oil. It can also be found in the human body as a solid, insoluble substance.
How Does It Benefit?
Lauric acid is an anti-aging agent as well as an acne treatment.
It can also help in the treatment of skin diseases such as psoriasis and xerosis cutis.
Lauric acid's moisturizing ability keeps skin supple and prevents dryness.
Kojic acid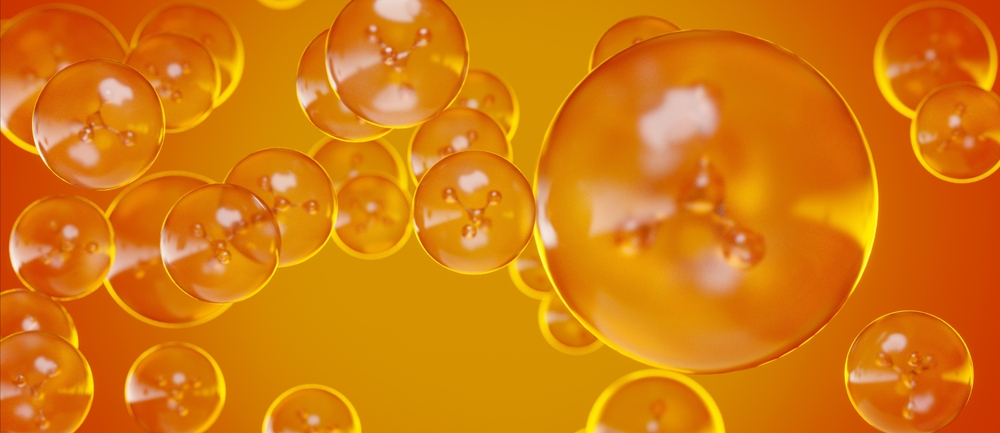 Kojic acid is a naturally occurring metabolite derived from the fungus Aspergillus oryzae. [8] You may have noticed that kojic acid is present in many face serums and depigmentation creams. You can also find kojic acid-containing soaps and cleansers.
How Does It Benefit?
In nature, kojic acid is thought to be antibacterial and antifungal. As a result, it is effective against yeast infections, ringworm, and candidiasis.
It is used as a skin lightening agent in the treatment of depigmentation and other skin conditions such as melasma.
It can also protect you from the sun rays.
Tea tree oil

Tea tree oil has been used in skincare products for hundreds of years.
How Does It Benefit?
It's been used to treat acne breakouts, as well as to reduce inflammation and redness on the skin.
It is antimicrobial, antifungal, and anti-inflammatory.
When applied directly to your skin, it serves a variety of functions such as skin moisturization, scar treatment, skin infection protection, and so on.
It is also effective for skin conditions such as eczema and psoriasis.
Grape seed oil
Grapeseed oil is a natural compound found in a variety of skincare products. The oil is derived from grape seeds, as the name implies. It contains antioxidants and linoleic acid, which are beneficial to your skin.
How Does It Benefit?
Linoleic acid reduces acne while antioxidants keep your skin hydrated and fight free radicals.
It is considered a non-comedogenic element, so it is also suitable for sensitive skin.
Grape seed oil contains anti-inflammatory properties that benefit acne-prone skin.
Argan oil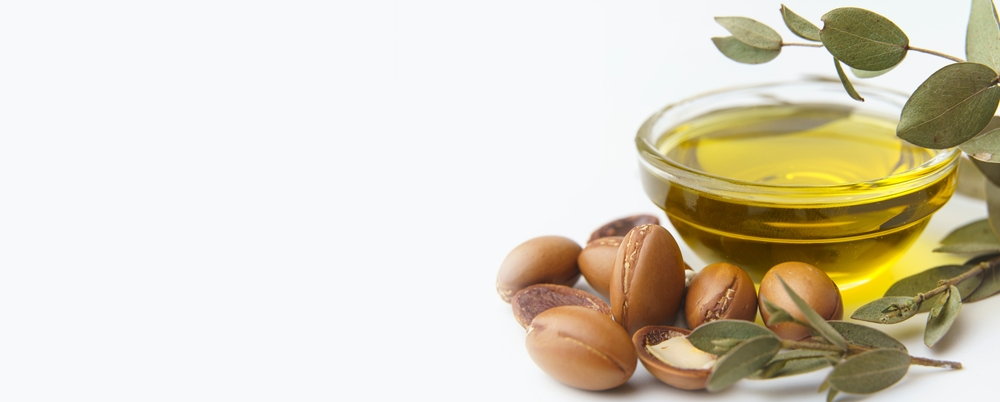 Argan oil is a natural ingredient derived from plants. It is derived from the kernels of argan trees. It is used both orally and topically to benefit the skin all over the world. It contains beneficial properties and essential vitamins.
How Does It Benefit?
Argan oil is commonly used for sun protection, acne treatment, and skin moisturization.
It also treats skin conditions such as psoriasis, rosacea, and atopic dermatitis.
Coffee beans

Coffee contains a high concentration of antioxidants, which are beneficial to your skin in a variety of ways.
How Does It Benefit?
It hydrates your skin while also reducing signs of ageing such as fine lines, age spots, and wrinkles. In a nutshell, it can be an anti-aging component for your skin.
Coffee scrub is an excellent way to achieve even skin tone and smoothness.
It has anti-inflammatory properties that can help in acne reduction.
It also helps with dark circles. Caffeine applied topically under the eyes is a popular method of reducing dark circles.
Phytosphingosine

The fatty lipid phytosphingosine is found in animals, plants, and a few fungi. It is well-known for its ability to attract and repel water. Many well-known brands incorporate Phytosphingosine into their skincare products. It is most commonly recommended for people who have dry, flaky skin.
How Does It Benefit?
Phytosphingosine's most important function is to protect the skin barrier.
It acts as a shield, preventing irritants and pollutants from damaging your skin's barrier.
To keep your skin hydrated, phytosphingosine locks in moisture. This is how it keeps your skin's natural moisturizing factor (NMF) intact.