Nowadays, more people are inclined to maintain sustainable, healthy lifestyles. Many people are more proactive in making changes to better and healthier ways of living, from holistic activities and fitness routines to eating more healthily by choosing organic food and managing personal diets. Choosing the proper body skincare products is a start in the correct direction. Toxins are significantly absorbed through human skin, according to recent studies. Moreover, as the skin is thought to be the body's largest organ, it is important to maintain a healthy lifestyle. Drinking filtered water and eating a balanced diet are only two examples. But you might want to think about switching to using
organic soap
if you want to reduce the amount of toxic substances that you and your family are exposed to on a regular basis.
Organic soaps are free of any harmful ingredients that can be found in regular soaps. The majority of skincare products on the market today, including body lotions, creams, and soaps, include problematic ingredients. And while using these items might not have an immediate and obvious effect on your health, the pollutants your body absorbs on a daily basis might eventually cause health problems.
Regular soap vs organic soap.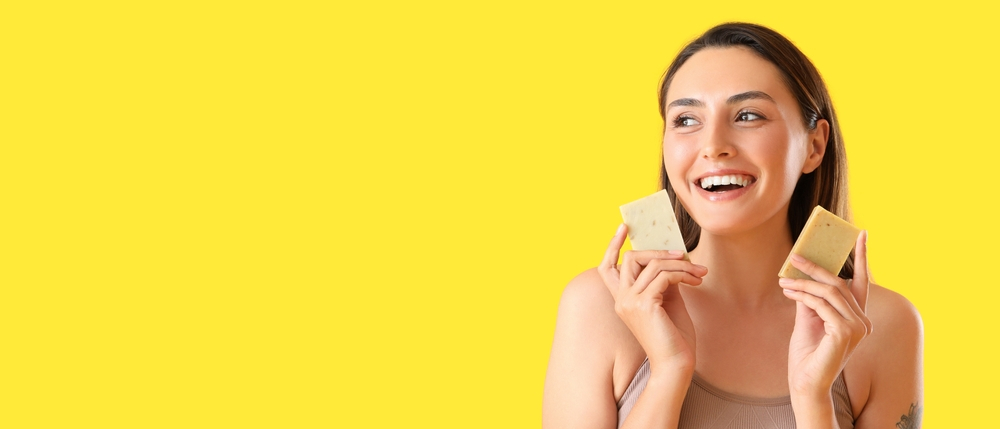 Products that are made of organic or natural ingredients are referred to as organic soap. Organic soaps are created using substances that are either found in nature (natural) or derived from living organisms (organic), generally plants, as opposed to ordinary soaps, which are primarily composed of synthetic chemicals.
Nowadays, the packaging of the product and the manufacturer's promises are what encourage people to choose the type of soap to use in their homes. It has been discovered that the common soaps sold on the market, including anti-bacterial soaps and beauty bars, contain dangerous substances.
Organic products, on the other hand, are manufactured from non-synthetic substances such as plant-derived base oils, natural fats, essential oils, water, and natural dyes. There are numerous advantages to using organic soaps, and here are the benefits you will enjoy if you decide to go the organic way.
Organic soaps are healthier for the skin.
Organic soaps are better for your skin since they contain natural components that nourish, moisturize, and naturally cleanse your skin. Conversely, mass-produced soap contains one or more dangerous additives, such as foaming agents made of petroleum, artificial perfumes and preservatives, and harsh dyes or colorants. The harsh chemicals parabens, triclosan, and sulphates are found in commercial soaps.
Organic soap give consumers more options.
Customers are not restricted to mass-produced goods with little variety because organic soaps are locally produced in small batches. Organically made soaps can be simply changed to offer customers a variety of options. Users can choose from a variety of colors, shapes, sizes, textures, and aromas, including fruity, coffee, cinnamon, peppermint, and soaps that are either smooth or rough to the touch. With so many different products available from organic soap producers, you can discover something to fit your tastes. Additionally, you might look up the advantages of a particular component and choose an organic soap that suits your tastes.
Organic Soaps Are Animal-Friendly and Cruelty-Free.

Organic soaps are a good choice if animal welfare is a concern for you. Animal fat is rarely used in the ingredients, and there are no animal experiments performed during production. Instead, to accomplish their objectives, organic manufacturers rely more on botanical extracts and herbs. As base oils, coconut and palm oils are combined with different essential oils that have been obtained from various plants, flowers, fruits, and spices. Since the items don't use chemicals or pesticides and don't need to be tested on animals, they are cruelty-free.
Organic Soaps Are Beneficial to the Environment.
Since organic soaps only include natural ingredients, there are no toxic wastes to release into the environment. Since it decomposes quickly once the lather washes down the drain, they are better suited for our environment. In addition, the toxic ingredients in widely available soaps are bad for the marine ecology in addition to being harmful for you. The life cycles of aquatic animals can be affected by harmful compounds and potentially fatal chemicals found in common soaps. Organic soaps are thought to be more ecofriendly, safe, and biodegradable because none of these are used in the production of organic products.
Antioxidants are present in organic soap.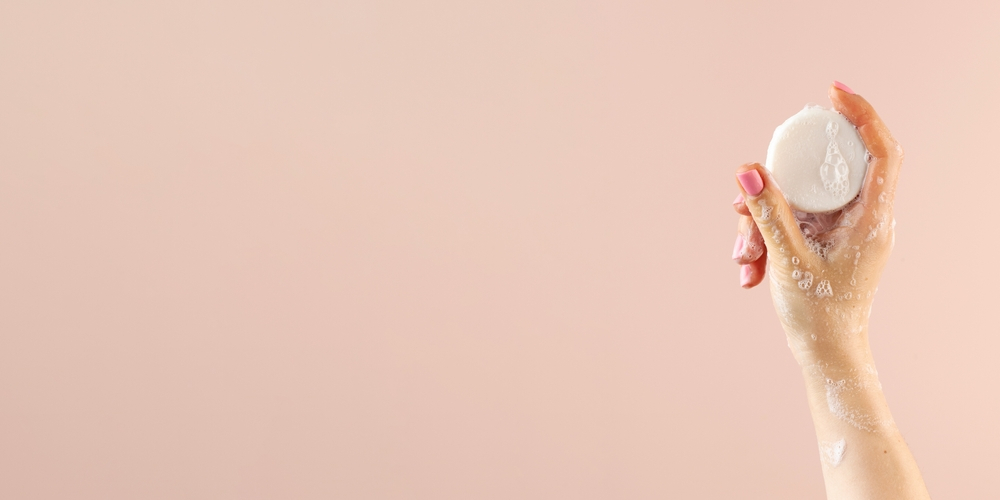 Antioxidant properties are preserved in organic soap ingredients during the manufacturing process. Antioxidants promote in skin restoration by lowering inflammation and keeping your skin appearing younger and more youthful. The presence of more antioxidants in natural soaps renews the skin and slows the ageing process. Furthermore, the pH of organic compounds ranges between 9 and 10. It means it is gentler to your skin and makes it less prone to irritation.
Glycerin Is a Heavy Component in Organic Soap.

Soaps contain glycerin, commonly called glycerol, a naturally occurring alcohol and water attraction. It has been used for ages and is regarded as the best moisturizer for human skin in addition to its cleansing abilities. According to Science Daily, glycerin has been found to help in the treatment of skin conditions. It can smooth out the texture of your skin and increase the natural defenses it has against irritants from the outside world. Because of its calming and gentle qualities, it is also the ideal for sensitive skin.
There are no preservatives in organic soaps.
For good reason, organic products are known to have a short shelf life. Their lack of preservatives in the ingredients artificially extends their shelf life. The majority of these extra preservatives are toxic compounds that are bad for human health. One of the key benefits of using organic soaps is that they have natural components.